Frequently Asked
Questions
Each office offers various forms of payment options, which may include credit card, ACH, check, or cash.
Absolutely! Each of our team members completes an extensive training period before stepping foot in a client's home. We have a lot invested in our teams and it shows in every clean. Training is ongoing as new products and methods emerge in the market. Each team includes a working team leader who supervises on site and completes a quality check throughout the service. A field manager may periodically visit your home while your team is cleaning. Field managers also perform quality checks to ensure you receive the best possible service.
We make every effort to have the same team clean your home each visit. Occasionally, there may be a change in a team member due to illness, vacations and staff changes. The Maids' team leader's job is to learn your home, be familiar with it and to train the other team members how to deliver the quality that you expect.
To achieve the cleanest, healthiest environment for your home, The Maids utilizes our 22-Step Cleaning Process to provide homes a deep clean. In addition to cleaning all the areas in your home you'd expect, during the first clean, The Maids will damp wipe your baseboards, windowsills and door ledges – removing the dust and grime buildup. The Maids will vacuum and disinfect all registers and vents, as well as edge all rooms with the vacuum. We will vacuum floor to ceiling in the corners of each room we clean and corner to corner along the tops of the walls to remove any cobwebs and dust. Team members will spend extra time in the kitchen and the bathrooms to clean away scale and soap buildup on the first visit. We clean the kitchen floor, bathroom floors and the entry foyer. We use proprietary products and HEPA-filtered vacuums to remove allergens out of the air and furniture, as well as cleaning on top of appliances.
We love pets and will be very careful around them. Please let us know in advance what kind of pets you have so we can take care to not startle them or accidentally let them outside. We also ask that you secure them as appropriate in case visitors make them nervous.
Yes. We back all our work with a 100% Satisfaction Guarantee. If you aren't happy with any area we've cleaned, call us within 24 hours and we'll come back and re-clean that area at no cost.
There is no need to tip team members, as they are paid employees of The Maids. However, if you are thrilled with our service, it is acceptable to tip.
Yes. We comply with the Immigration Reform and Control Act (IRCA) and verify that employees are authorized to work in the United States. All of our employees must fill out an I-9, the employment eligibility verification form and provide necessary eligibility documents, before starting work.
Yes. We have the best-available insurance, including liability, crime and employee accident coverage that includes your home, our team members and The Maids. We can even send you a certificate validating our insurance.
Modifying your schedule is easy. There's no question that life can be unpredictable. But, you'll never need to worry when something unexpected arises. If you have to change a cleaning date, just let us know as soon as possible. We do appreciate notification at least 24 hours in advance.
If your appointment falls on a holiday, we will speak to you in advance to make arrangements to clean your home on another day that same week.
None. The Maids will arrive at your home in one of our branded company cars with our own cleaning products and equipment.
No. We handle all worker's compensation and insurance.
Call us within 24 hours and we will re-clean the area, free of charge.
The cleaning service from The Maids is here to help. To allow us to be most efficient, it is helpful if you pick up toys, laundry, household items and clutter before the team arrives. This allows us to move through your home more quickly, which can lessen the cost. Please put away any important documents and valuables. No worries though, we're ready to tackle messes, and will neatly pile and arrange any items left on floors or furniture.
It's your choice, but giving us ready access to your home on your day of service is important. Many of our customers prefer to give us a key. Others leave a key in a safe place or provide codes for the garage and/or alarm system. Should you choose to give us a key, it will be stored in a locked key storage device to which only our managers have access. The key is issued to the cleaning team leader on the day of your clean. The team leader returns the key at the end of the day and management returns it to the secured container.
Pricing is based on the service plan you select and the size of your home. It is best to contact your local The Maids office for an estimate. Our sales consultants will walk you through our cleaning processes and provide you with a price for a service that has been created to fit your specific needs. Enter your zip or postal code on Maids.com to find your local provider. Offices provide free, no obligation estimates for cleaning service right over the phone or you can fill out one of the forms on our website 24/7!
Exclusive Partner Of Mr. Clean®
Mr. Clean® has chosen The Maids as its exclusive cleaning services partner. The only maid service backed by Mr. Clean®, our highly trained teams are bonded and insured.
Learn More
Our Amazing Teams
This year's Team of the Year winners are members of a team that exudes a sense of pride and accomplishment in the maid service they provide.
Watch the Video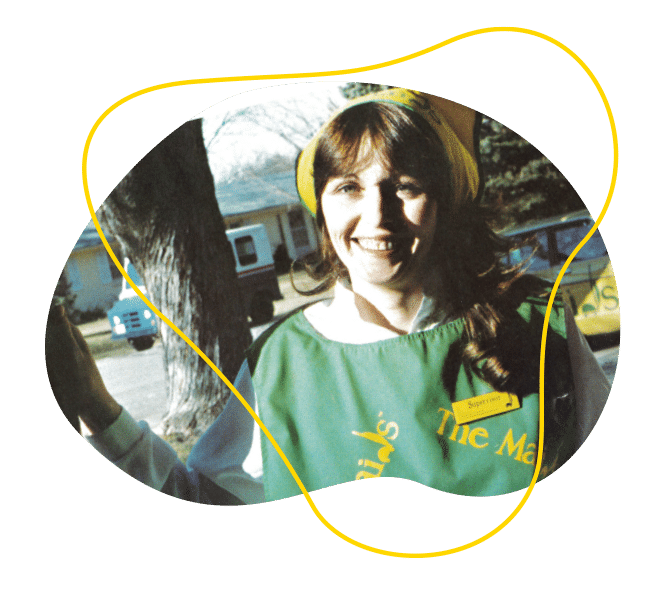 40 Years In Business
The Maids, founded in 1979, is a leading residential house cleaning company in the U.S. and Canada. We are a quality leader among the many cleaning companies in the industry, with nearly 200 locations serving over 90 major U.S. and Canadian cities.
Learn More