House Cleaning Services in Mississippi
Imagine enjoying a date night this weekend at your favorite restaurant and catching some live music, heading down to the Gulf Coast for the weekend or getting in a few rounds of golf. If you're thinking you just can't find the time to enjoy your favorite things in the Magnolia State, we've got the answer. Whatever your idea of fun or relaxation may be, we can help you find more time to enjoy it. Give The Maids® a call at 1-916-936-0014 and request a quote for cleaning services in Mississippi and we'll have you out and about in no time.
Which would you rather do this weekend: enjoy some quality time with a family outing or do housework? Would you rather scrub floors and chase dust bunnies on a Sunday or head out to brunch and a movie? We know these questions are easy to answer. Here's one that's a little tougher: Where do you find the time to enjoy all the great activities in Mississippi?
Well, you could put off the housework for one more week, or you could forget housework altogether. Sound crazy? The Maids® thinks more time with family and friends AND having a clean house are both important. That's why we are proud to offer our house cleaning services right here in Mississippi. If you've never thought much about what a maid service in Mississippi could mean for your busy schedule, then The Maids® wants you to reconsider.

Cleaning Services We Offer In Mississippi
*services offered vary by location
---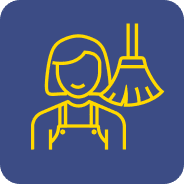 One Time Cleaning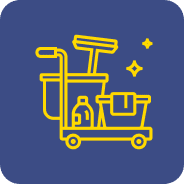 Spring or Fall Cleaning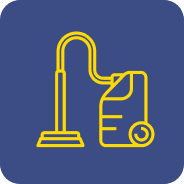 Same Day Cleaning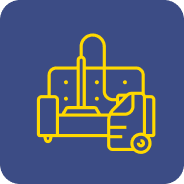 Move-Out Cleaning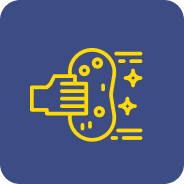 Recurring Cleaning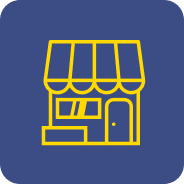 Small Business Cleaning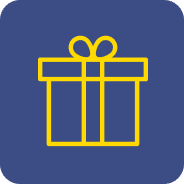 Holiday Cleaning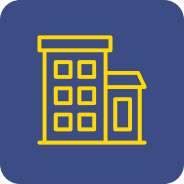 Apartment Cleaning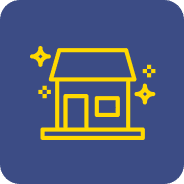 Move-In Cleaning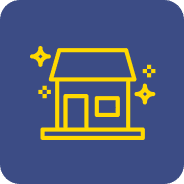 Window Cleaning Services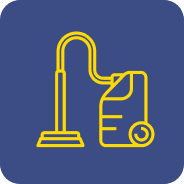 Carpet Cleaning Services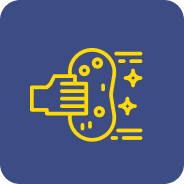 Special Cleaning Services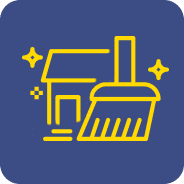 Housekeeping Services
---
The Maids® of Mississippi Referred for a Reason®
The Maids® takes cleaning services in Mississippi seriously, so you can enjoy yourself, knowing you're in good hands. We've been providing residential cleaning services for almost 40 years all across the U.S. and Canada and 96% of your customers would refer us to family and friends.
Our proprietary 22-Step Cleaning Process is a proven action plan for methodically cleaning your home from top to bottom AND creating a healthier environment. Because we are the only residential cleaning service in Mississippi and beyond to specialize exclusively in cleaning for health, we remove more dirt, dust and allergens than conventional professional house cleaning in Mississippi. services. We disinfect areas to reduce the spread of germs, damp-wipe after dusting and use commercial-grade vacuums featuring HEPA filtration—all designed to give you the healthiest, cleanest home possible.
You deserve the peace of mind you'll get from living in a healthier home. Whether it's our special cleaning services or one of our other popular residential services, we always bring along some serious muscle with every visit. We are so proud to be the only residential cleaning service to have the endorsement of one of the best names in the business, Mr. Clean®. The combination of superior cleaning power and our healthy approach means house cleaning in Mississippi will never be the same. Mr. Clean® made his choice, shouldn't you make The Maids® your choice too? Give our Mississippi cleaning services a call today!
Same-Day Cleaning: Did you know that many of our locations provide on-demand Mississippi cleaning services? We've seen our share of cleaning emergencies, so we're ready to roll up our sleeves and get your home clean right away.
One-Time Cleaning: It may not be an emergency, but when dirt and dust start winning the housekeeping battle, it's time for a deep clean. We offer house cleaning in Mississippi that delivers a beautifully clean home and a clean slate with a single visit.
Recurring Cleaning: If you routinely add weekend housekeeping chores to your already busy schedule, we have a better idea. Our cleaning services in Mississippi will give your home a healthy cleaning that fits your monthly, bi-weekly, or weekly schedule.
Apartment Cleaning: Apartments can be super-convenient when they include maintenance and landscaping services. Why not take that convenience to the next level and enjoy apartment living even more? Apartment maid service in Mississippi can give you a clean apartment more often, without the work.
Seasonal Cleaning: If you looked forward to seasonal cleaning like we do, you'd probably work for The Maids! If you don't look forward to spring cleaning and fall cleanups, hire house cleaning in Mississippi that does.
Move-Out Cleaning: It's easy to forget the final cleanup at your old place because moving is an exciting and stressful time. If you forgot, don't let this last-minute hassle slow you down. We'll get your old home cleaned up, and our move-in cleaning services in Mississippi can make sure your new home is move-in clean.
Small Business Cleaning: We clean many small businesses across North America, and our clients love the healthy cleaning approach. Make a wise investment in your business with commercial cleaning services in Mississippi that deliver a professional cleaning every time.
Professional cleaning services in Mississippi can help you find more time for you and your family to enjoy favorite activities and a clean home more often. If a busy schedule and housekeeping are taking up too much of your time, professional cleaning services can help.
A home's size and condition help us determine the cost of house cleaning in Mississippi, but our customized cleaning plans can work with any budget. Find the right fit with a personalized quote for house cleaning services in Mississippi today and let The Maids get to work.
We provide the only house cleaning services in Mississippi focused on healthy cleaning. We remove more dirt, dust, airborne pollutants, and grime than conventional cleaning services—and we disinfect frequently touched areas to decrease the spread of germs while we clean!