House Cleaning Services in Illinois
From the beautiful interior plains to the shores of Lake Michigan, there are plenty of reasons to enjoy living in Illinois. You sure don't have a shortage of things to do, whether it's a few rounds of golf, a weekend camping trip or your other favorites. What you may be short on is time. How do you find the time to enjoy the things you love? Life can keep you so busy with responsibilities from housekeeping to work and family. Maybe you should consider a maid service in Illinois.
We're guessing you don't want to spend your weekends scrubbing and mopping. But when you're heading out for a night on the town or a lunch date, the last thing you want to worry about is a dirty house. Imagine if your home was already fresh and clean without you lifting a finger. Thanks to The Maids® and our house cleaning services in Illinois, you can get back to enjoying the things that make Illinois so great. Call us at 1-800-843-6243 today for your free estimate and start planning your weekend.

Cleaning Services We Offer In Illinois
*services offered vary by location
---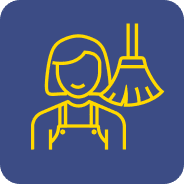 One Time Cleaning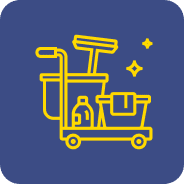 Spring or Fall Cleaning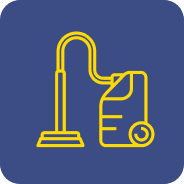 Same Day Cleaning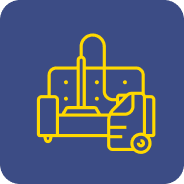 Move-Out Cleaning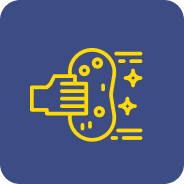 Recurring Cleaning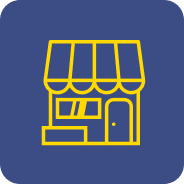 Small Business Cleaning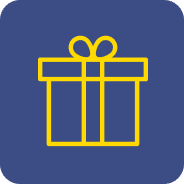 Holiday Cleaning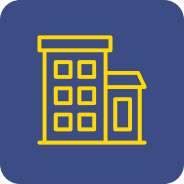 Apartment Cleaning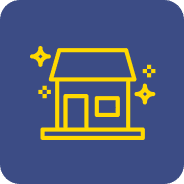 Move-In Cleaning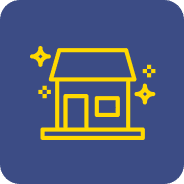 Window Cleaning Services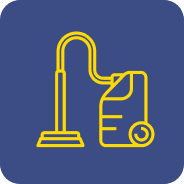 Carpet Cleaning Services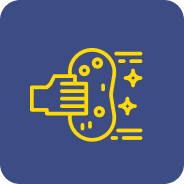 Special Cleaning Services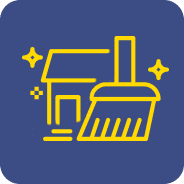 Housekeeping Services
---
The Maids® of Illinois Referred for a Reason®
Who are The Maids? We're proud to say we are considered by many to be the leading residential cleaning service in Illinois to specialize exclusively in cleaning for health. That's why we use our 22-Step Cleaning Process to deliver the best weekly and monthly cleanings and all our other services. The Maids uses commercial-grade vacuums with HEPA filtration to capture up to 99 percent of dust and allergens. We use microfiber cloths and mops and we damp wipe surfaces to remove the dust from your home. Our cleaning services also include disinfecting commonly touched areas like cabinet handles, switch plates and more to prevent the spread of germs.
Our healthy approach to cleaning is the biggest reason 96 percent of our customers would recommend our residential cleaning services to their friends and family. As if that's not enough to make conventional cleaning companies up their game, The Maids has joined forces with the one-and-only Mr. Clean®. Trusted for superior cleaning for over 50 years, Mr. Clean is our exclusive partner for house cleaning in Illinois. Our professional cleaning teams get to attack dirt and grime with the added muscle of Mr. Clean for deep, thorough cleaning. We couldn't think of a better choice to add to our approved cleaning products.
When you want your home to be as clean and healthy as possible, you'll want the unmatched cleaning power of The Maids and Mr. Clean. Give us a call today to schedule your home cleaning in Illinois!
Same Day Cleaning Services: Did you know you can get emergency cleaning services from one of the most highly regarded residential cleaners in Illinois? The next time you're in a pinch and your house is in a mess, The Maids can get your place back in shape fast.
One-Time Cleaning: Not even The Maids can clean a home once and have it stay that way. But when you choose our one-time cleaning service, you get the next best thing—a deep-down clean that will leave your home spotless. Let us scrub, mop, and dust away dirt and germs to give you a clean slate.
Recurring Cleaning: It's Saturday morning, and instead of reaching for a mop and broom, you reach for another bagel and put up your feet. The Maids can make that happen. Our weekly cleaning services in Illinois give you a sparkling clean home more often. Whether you want a clean home every week or every month, we've got you covered.
Apartment Cleaning: Landscaping and maintenance services are two standard perks we expect from apartment living. But what if you also had weekly maid service! Imagine having a clean apartment week after week. Check out our affordable cleaning services in Illinois and find the right fit for your apartment.
Move-In Cleaning Services: Wouldn't it be nice if your new home was fresh and clean when you got there? Let The Maids help you enjoy a smoother moving experience with our move-in cleaning services. And if you don't want to clean up your old home, we've got a service for that too.
Spring and Fall Cleaning: If you don't enjoy spending a weekend or two on seasonal cleaning, let The Maids do it. Reclaim your weekends when you choose our Illinois cleaning services for your spring cleaning and fall cleanups.
Cleaning services in Illinois can be very affordable, and the benefits are well worth the investment. More free time, less work, and a clean, healthy home week after week sounds pretty good, doesn't it? We think you're worth it! Don't you?
What if hiring a housekeeping service was an investment instead of just an expense? Our maid services in Illinois give you a cleaner and healthier home without breaking the bank. Find out how budget-friendly house cleaning can be when you get a free estimate today.
We take house cleaning in Illinois to another level with our healthy approach to cleaning. Along with removing dirt and dust, we also help minimize germs to give you a healthier home. Let us show you what we can do for your home, and we guarantee you'll love the results.