House Cleaning Services in Iowa
Whether you enjoy mountain biking, hiking or just an afternoon picnic, outdoor life is alive and well in Iowa. With almost 100 state parks, living in the Hawkeye state means never running out of things to do. Whatever your favorites are, we bet you could use more free time to get out and about. If you're ready for a little R&R, our cleaning services in Iowa can take on your housekeeping chores for you. Give The Maids® a call today at 1-916-936-0014 for your Iowa house cleaning quote and find out how we can help.
Imagine getting up on a weekend morning, and instead of pulling out cleaning supplies, you're going through your closet deciding what to wear for a day on the town. You could meet friends for lunch or catch that movie you've wanted to see while we take care of the dirty work. The Maids® can help you enjoy life more with our maid service in Iowa.

Cleaning Services We Offer In Iowa
*services offered vary by location
---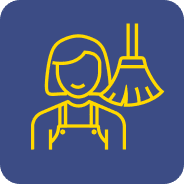 One Time Cleaning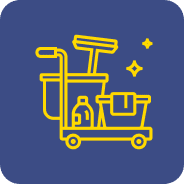 Spring or Fall Cleaning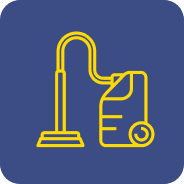 Same Day Cleaning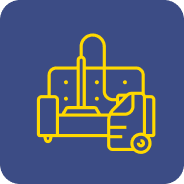 Move-Out Cleaning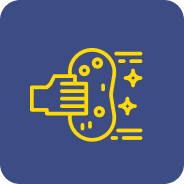 Recurring Cleaning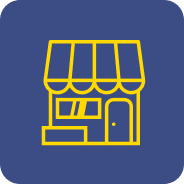 Small Business Cleaning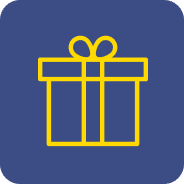 Holiday Cleaning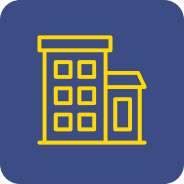 Apartment Cleaning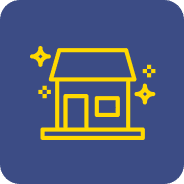 Move-In Cleaning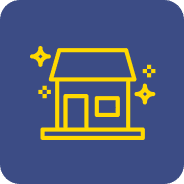 Window Cleaning Services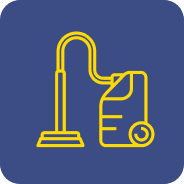 Carpet Cleaning Services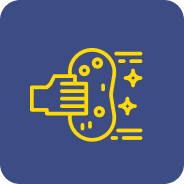 Special Cleaning Services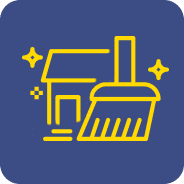 Housekeeping Services
---
The Maids® of Iowa Referred for a Reason®
How do you know if our house cleaning services are the right choice for you? You could take our word for it that we provide the best house cleaning in Iowa or you could ask the 96% of our satisfied customers who refer us. Why do most customers recommend The Maids® to friends and family for their house cleaning services in Iowa and beyond? Because they know we don't consider a house cleaning complete until the entire home has gone through our 22-Step Cleaning Process.
We've created our comprehensive cleaning system because The Maids® is the only residential cleaner to specialize in cleaning for health. From our commercial-grade vacuums with HEPA filtration to our environmentally preferred products, we clean with your family's health in mind. That means fewer germs and air pollutants and that unmistakable fresh and clean smell you love.
If a cleaner, healthier home and more time to enjoy yourself aren't enough, we have one more reason that should convince you The Maids® is the right choice for you. The Maids® is proud to say we are the only residential cleaning service approved by our exclusive partner in grime, Mr. Clean®. The cleaning power of Mr. Clean® and the healthy approach of our cleaning services creates a better clean and healthier environment. Imagine what we can do for your home?
We're so sure you'll love what we can do in your home we offer a 100% guarantee. If you aren't happy with any area we've cleaned, call us within 24 hours and we'll reclean that area free of charge. All you have to lose is a lot of dirt, dust and grime. Give us a call and learn about our cleaning services in Iowa today!
Recurring Cleaning: Enjoy the convenience of monthly, bi-weekly, or weekly cleaning services in Iowa when you choose The Maids. No matter your schedule, we have customized cleaning plans to fit your lifestyle.
Apartment Cleaning: Weekly apartment maid service in Iowa may be more affordable than you thought. With budget-friendly options that fit your unique cleaning needs, you can spend more time having fun and less time cleaning.
Same-Day Cleaning: Emergency house cleaning services in Iowa from The Maids can save the day the next time you're in a pinch. When you must have a clean home right away, we've got you covered with our popular same day cleaning services.
One-Time Cleaning: Sometimes, your home needs a deep, one-time cleaning to get things back on track. When your housekeeping efforts fall short, our Iowa cleaning services are standing by to lend a hand.
Move-In Cleaning: The last thing you want to see is a dirty house when you arrive at your new home. Our move-in cleaning service will get your new place sparkling clean, and our move-out cleaning service can get your old place move-in ready.
Specialty Cleaning: Specialty cleaning services in Iowa from The Maids can tackle those tedious and time-consuming chores you dread. From walls and windows to fans and floors, we have the tools and the teams to get the job done right.
Seasonal Cleaning: If you're not looking forward to the next seasonal cleanup at your home, we get it—not everyone loves spring cleaning as much as The Maids. Let our Iowa cleaning services take on the dirty work in the fall, spring, or any other season and take a well-deserved break.
Investing in professional cleaning services in Iowa saves you time and effort and gives you a clean home more often. More time, less work, and a beautifully clean home. That's a sweet return on your investment!
When you choose our maid service in Iowa, you can count on affordable and convenient cleaning services. Every home is different, so your house cleaning cost will depend on the size of your home and other factors. Get your personalized quote for next-level house cleaning in Iowa today.
The Maids removes more dirt and germs than regular cleaning services because we clean for health. We rely on the latest equipment and techniques to eliminate dust and grime and minimize viruses and bacteria. Try our house cleaning in Iowa risk-free and see how The Maids can make your home a better place to live.