House Cleaning Services in Pennsylvania
Pennsylvania embraces its historical industrial and colonial roots, and it offers a great quality of life for those who call this state home. From the beauty and outdoor recreation found in the Appalachians to the thriving metro areas like Pittsburgh and Philadelphia, there are plenty of options for getting out and about to enjoy the Keystone State. There's no problem finding exciting things to see and do all across Pennsylvania, but how do you find the time to enjoy your favorites?
Why not let The Maids help you find more time? The Maids provides the best cleaning services in Pennsylvania, so you can skip the housekeeping and get out more. Call us today at 1-800-843-6243 and get a quote for our house cleaning services in Pennsylvania and get ready to make your weekend plans. We'll stay behind and take care of the housework so that you can get out of the house without feeling guilty. Whether it's date night out at your favorite restaurant or a day trip with the family, The Maids can help make it happen.

Cleaning Services We Offer In Pennsylvania
*services offered vary by location
---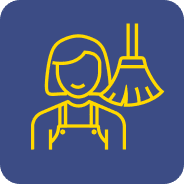 One Time Cleaning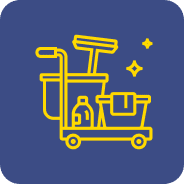 Spring or Fall Cleaning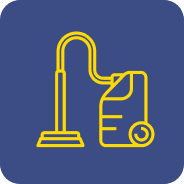 Same Day Cleaning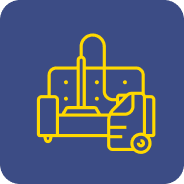 Move-Out Cleaning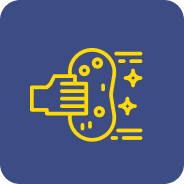 Recurring Cleaning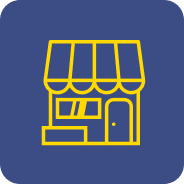 Small Business Cleaning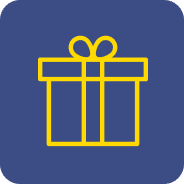 Holiday Cleaning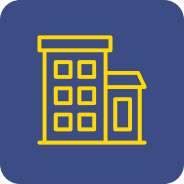 Apartment Cleaning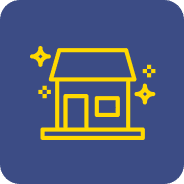 Move-In Cleaning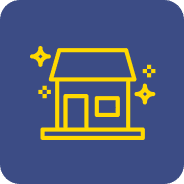 Window Cleaning Services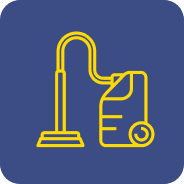 Carpet Cleaning Services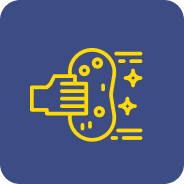 Special Cleaning Services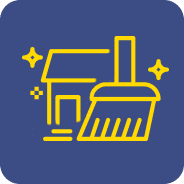 Housekeeping Services
---
The Maids® of Pennsylvania Referred for a Reason®
Maybe you're already sold on the idea of delegating your housework to find more time. But why should you choose The Maids® over all those other cleaning services in Pennsylvania? We are a quality leader in the residential cleaning industry, with nearly 200 franchise offices serving over 90 major U.S. and Canadian cities. We offer house cleaning in Pennsylvania, featuring our 22-Step Cleaning Process to thoroughly clean your home and create a healthier environment for your family. Our healthy approach to cleaning is just different than any other maid service in Pennsylvania, and that's why 96 percent of our customers refer us to friends and neighbors.
Our process includes deep cleaning kitchen counters, floors, appliances and more. In the bathroom, we disinfect and scrub for a sparkling fresh shine while getting rid of bacteria and germs. We give you the same attention to detail in your other rooms, too, like dusting sills, ledges and wall hangings—we even vacuum under the bed! Because we clean for health, we use commercial-grade vacuums with HEPA filtration and damp-wipe after dusting to remove the dust from your home. House cleaning services in Pennsylvania have never been so thorough or healthy as they are with The Maids.
We are also proud to announce The Maids is the only cleaning service to be endorsed by the iconic Mr. Clean®. Our professionally-trained cleaning teams and the legendary cleaning muscle of Mr. Clean have joined forces to make your home a cleaner and healthier place to live. No other cleaning service can match this dynamic duo of cleaning power. Mr. Clean made his choice. Shouldn't you make The Maids your choice, too? Give us a call, and we will share our cleaning options for your Pennsylvania home with you today!
Recurring Cleaning: Imagine what it would be like to have a clean home more often without all the work. Weekly, bi-weekly, or monthly, The Maids provides flexible house cleaning services in Pennsylvania for your cleaning needs.
Apartment Cleaning: Apartments are known for their convenience, but few include maid service. When you're ready to take convenience to the next level, call The Maids and ask about our popular apartment cleaning service.
Same-Day Cleaning: Of course, cleaning emergencies are a real thing! Why else would many of our locations offer same-day cleaning service in Pennsylvania? The next time you have a cleaning disaster, remember The Maids is standing by.
One-Time Cleaning: When you've fallen behind on the housekeeping, you have two choices: Spend your limited free time playing catchup, or let our Pennsylvania cleaning services get things back on track.
Move-In Cleaning: The Maids won't help you move your stuff, but we can sure make moving less hassle. Our move-in cleaning service will get your new home ready, and our move-out cleaning service in Pennsylvania will clean up your old place.
Specialty Cleaning: If you'd rather hand over those time-consuming cleaning projects to the pros, we're ready when you are. Our special house cleaning services in Pennsylvania can handle any cleaning job you can imagine.
Seasonal Cleaning: Spring, summer, fall, or winter, The Maids will tackle your seasonal cleaning inside and out. Team up with our Pennsylvania cleaning services and check off your spring cleaning and fall cleanup for good.
It can be hard to put a price on a healthier environment for your family and more free time. But you can get a clean home without the work for less than you might think. Invest in professional cleaning services in Pennsylvania, and you may even be able to take weekends off!
Whether you see a healthy cleaning service as an investment or an expense, you can count on us for affordable house cleanings in Pennsylvania. No matter which cleaning plan fits your budget, you get the same quality service with each visit. Find out more about maid service in Pennsylvania when you get a free estimate today.
We are the leading house cleaning company to clean for health specifically. From our commercial vacuums to our disinfecting process, we have the tools and the skill to eliminate more dirt, dust, and germs in your home. And to make the choice easy, house cleaning services in Pennsylvania from The Maids are guaranteed to make you a fan after just one visit.