House Cleaning Services in Michigan
Home to wolverines (real and mascots!), more freshwater shoreline than any other state and some pretty good sports teams, the Great Lakes State has a lot to offer. Whether you're a sports fan, outdoor enthusiast or just someone who loves to get out and about, Michigan seems to have something for everyone and it's a great place to call home.
But how do you find the time to enjoy your favorite activities and fun destinations when you've always got so much to do? You call The Maids®! Imagine having time to do things you enjoy instead of those things you "have" to do, like housekeeping. Who said you have to do it all? The Maids® in Michigan can take that housework off your hands. Call 1-916-936-0014 and get a quote for our Michigan home cleaning services today.
The hardest part about choosing The Maids® for your house cleaning services could be figuring out how to spend your newfound free time. Whatever activities are your favorites, The Maids® is ready to help out with our range of cleaning services in Michigan.

Cleaning Services We Offer In Michigan
*services offered vary by location
---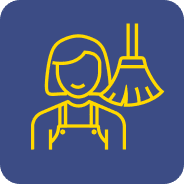 One Time Cleaning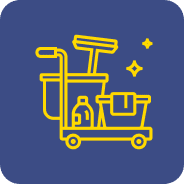 Spring or Fall Cleaning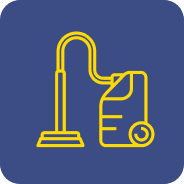 Same Day Cleaning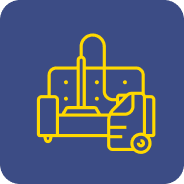 Move-Out Cleaning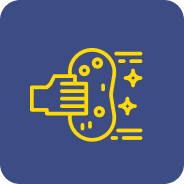 Recurring Cleaning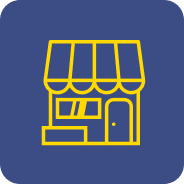 Small Business Cleaning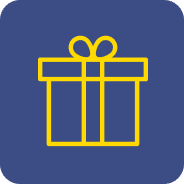 Holiday Cleaning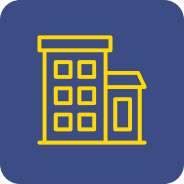 Apartment Cleaning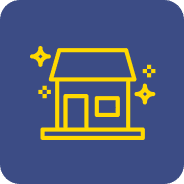 Move-In Cleaning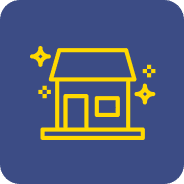 Window Cleaning Services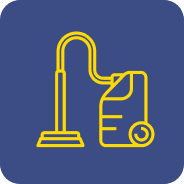 Carpet Cleaning Services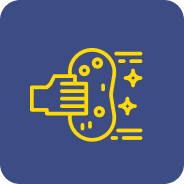 Special Cleaning Services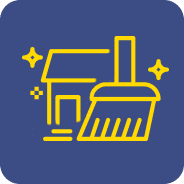 Housekeeping Services
---
The Maids® of Michigan Referred for a Reason®
If you've never given much thought to hiring a maid service in Michigan, we've got a few reasons that might make you want to reconsider. We have 23 reasons, to be exact. There are plenty of cleaning companies to choose from, but there's only one that cleans specifically for health, and that's The Maids®. Our proprietary 22-step Cleaning Process features environmentally preferred products like our commercial-grade vacuums with HEPA filtration that can remove up to 99% of allergens and other contaminants. We follow a proven action plan to clean, disinfect and remove dust and dirt for a healthier environment in your home. You and your family can breathe easier after just one visit.
Reason 23? It's our exclusive partnership with the legendary Mr. Clean®. This icon of cleaning trusts only one cleaning service, and that's The Maids®. Our expert cleaning teams are armed with the extra muscle of Mr. Clean® to take house cleaning in Michigan to a whole new level of clean and healthy. Whether you choose our healthy cleaning service or one of our other popular services, your home gets the cleaning power of Mr. Clean® and the expertise of The Maids® every time.
Mr. Clean® made his choice. Make The Maids® your choice, too. Give our Michigan cleaning services a call today!
Recurring Cleaning: Imagine what it would be like to have a clean home most of the time without the work. Choose from monthly, bi-weekly, or weekly cleaning services in Michigan and find out for real.
Same-Day Cleaning: Whether it's the morning after a party or the day before, whatever has you in a cleaning pinch, we can help. Check out our on-demand services for house cleaning in Michigan and get a fast response to your cleaning emergency.
One-Time Cleaning: Housekeeping gets away from the best of us, so the next time dust and dirt get out of control, choose our Michigan cleaning services. We promise to give you a beautifully clean home and a fresh start with one visit.
Apartment Cleaning: From studio apartments to multi-level condos, our maid service in Michigan offers flexible cleaning plans to give you a cleaner and healthier home. Week after week, you can enjoy a sparkling clean home without lifting a finger.
Seasonal Cleaning: Fall cleanup and spring cleaning can take the pleasure out of the changing of the seasons. This year, why not enjoy spring and fall festivities without the work. We can make it happen with our professional Michigan cleaning services.
Move-Out Cleaning: If cleaning up your old place isn't at the bottom of your moving checklist, maybe you should call The Maids. You don't have to let the final cleanup derail your moving plans because we've got you covered. Whether you choose our move-out or move-in cleaning services, The Maids helps you make a smooth move.
Small Business Cleaning: Would managing your business be easier if you had less to manage? The answer is obvious, and our business cleaning services in Michigan can make it happen.
Would you love to have a cleaner home more often without the work? And more free time and a better environment for your family? Professional cleaning services in Michigan deliver a cleaner and healthier home and give you the free time you deserve.
The services you choose, the size of your home, and other factors determine the cost of house cleaning services in Michigan. Whatever your cleaning needs, you'll find the right fit when you get your custom quote for house cleaning in Michigan today.
The most important reason to choose The Maids is that we are the only house cleaning services in Michigan to clean for health specifically. We remove more dirt and dust from your home than conventional cleaners while reducing the number of germs. With more than 200 offices serving small communities and large metropolitan areas, there's probably a location right around the corner.