House Cleaning Services in Vermont
When you have had a long week and need a little "me time" or some quality family time, the last thing you want is to spend your weekend with housekeeping chores. Wouldn't you rather go out for a nice dinner, a picnic at the park or just enjoying the outdoors? Sure you would. That's why The Maids® provides a variety of cleaning services in Vermont. Because you work hard and want a cleaner, healthier home, why not make your life a little easier and call us at 1-800-843-6243 today for a cleaning quote for your Vermont home. All you have to lose is dirt, dust and grime.
Imagine having the time to get out and about more to enjoy the natural beauty of Vermont and the great destinations across the state. From the renowned ski resorts and hiking trails to the arts and entertainment, there's plenty of options for every taste. You can enjoy more of the things that you love guilt-free because The Maids has you covered with our highly recommended Vermont cleaning services. You can get out of the house, have some fun and then come home to a clean and fresh-smelling home without lifting a finger!

Cleaning Services We Offer In Vermont
*services offered vary by location
---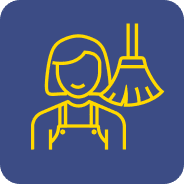 One Time Cleaning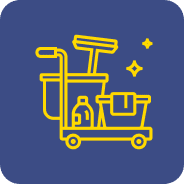 Spring or Fall Cleaning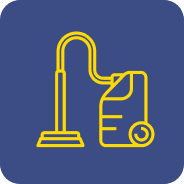 Same Day Cleaning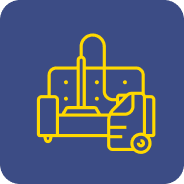 Move-Out Cleaning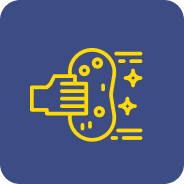 Recurring Cleaning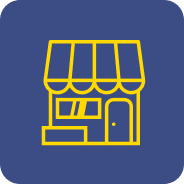 Small Business Cleaning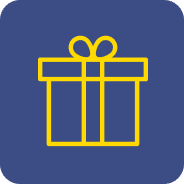 Holiday Cleaning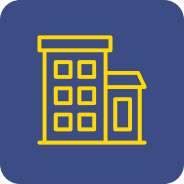 Apartment Cleaning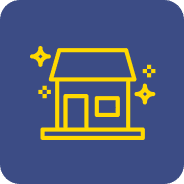 Move-In Cleaning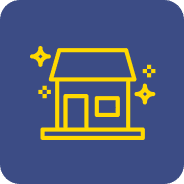 Window Cleaning Services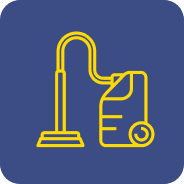 Carpet Cleaning Services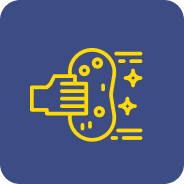 Special Cleaning Services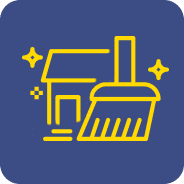 Housekeeping Services
---
The Maids® of Vermont Referred for a Reason®
Who are The Maids and why are we the preferred cleaning company for house cleaning in Vermont? The Maids is the only residential cleaning service to specialize exclusively in cleaning for health. Our unique approach to residential cleaning ensures that your home is not only sparkling clean but also a healthier place to live. Following our exclusive 22-Step Cleaning Process, we go far beyond conventional cleaning practices for a whole new level of clean.
Whether it's our commercial-grade vacuums with HEPA filtration, the way we disinfect commonly touched areas like switch plates and cabinet handles or extras like taking out the trash, The Maids offers Vermont homes a better cleaning experience. Every tool we use and every cleaning method we use in your home is designed for the most effective cleaning and creating a healthier environment for you and your family. But you don't have to take our word for it—just ask Mr. Clean®.
Yes, that Mr. Clean. One of the most trusted names in cleaning for 50 years, Mr.Clean trusts only one cleaning service to be an exclusive partner. Together, we are taking maid service in Vermont to a different level. Not only will your home be cleaner than ever before, but each visit improves the air quality in your home. If you thought all house cleaning services were the same, then The Maids and Mr.Clean want to show you why 96 percent of customers would recommend us to family and friends. Give us a call today to let us know how we can help you keep your Vermont home clean.
Apartment Cleaning: Your apartment complex probably provides maintenance and landscaping services that make your life easier. When you want to enjoy even more convenience and free time, check out our affordable apartment maid service in Vermont.
Move-Out Cleaning: Once you've moved everything out, you may be horrified at how dirty your old place is. There's no need to be afraid or slow down your move with our move-out cleaning service. Our move-in house cleaning servicesin Vermont can ensure your new home is fresh, clean, and move-in ready when you get there.
One-Time Cleaning: When you can't ignore the dirt, dust, and buildup any longer, it's time for a do-over. Let our one-time Vermont cleaning services help get your home clean and your housekeeping routine back on target.
Recurring Cleaning: If you want to spend more time enjoying yourself and less time cleaning, we have the solution. Our weekly, bi-weekly, and monthly house cleaning in Vermont works with your busy schedule and budget.
Same-Day Cleaning: If you've never thought about same day cleaning services, maybe you've never encountered a cleaning emergency! In the event of a cleaning catastrophe, rely on The Maids for on-demand Vermont cleaning services.
Seasonal Cleaning: Who knew spring cleaning and fall cleanup could take so much time? If you're tired of spending weekends knocking out seasonal cleaning projects, why not let us do it? Whether it's fall, spring, or any other season, The Maids can tackle all your big cleaning projects.
Commercial Cleaning: We have over 200 local small businesses serving communities across the U.S., so we know a thing or two about business—and how to clean one. Keep your business or office clean and healthy with commercial cleaning services in Vermont that deliver the ROI you deserve.
When you invest in professional cleaning services in Vermont that are cost-effective and consistent, there aren't many reasons to not hire them. Besides a beautifully clean home, you also get more free time, less work, and a healthier place to live.
Affordable house cleaning in Vermont is easy to find when you choose The Maids. We customize a cleaning plan to fit your home and your budget, so you always know what to expect. See how affordable a consistently clean home can be when you get a customized quote for house cleaning services in Vermont today.
Cleaning for health is becoming the new normal for residential maid service, but The Maids have been cleaning for health for decades. We've cleaned thousands of homes across North America and made them a healthier environment for our customers and their families. When you want the only house cleaning services in Vermont that clean for health specifically, you want The Maids.