House Cleaning Services in New York
From Niagara Falls to Long Island to the rolling hills of the upstate, the Empire State is famous worldwide for New York City, the Statue of Liberty and many more iconic destinations. For New Yorkers, there's no shortage of world-class entertainment and outdoor recreation. So if you're not getting out and about as much as you'd like, it must be because you don't have the time. If you need more time to enjoy life, why not let us help with your housekeeping by giving us a call at 1-800-843-6243? It's easy to get our popular recurring cleaning services or a one-time cleaning in New York so that you can enjoy all the things you love about the state you call home.
Imagine having the time to get out more and enjoy your favorite activities AND having a nice, clean house. Whether it's a day in the City or a weekend in the countryside with family or friends, when you let The Maids take care of your housework, you can do more of the things you love more often. Whatever your favorites are, The Maids is ready to roll up our sleeves and get to work with our highly recommended house cleaning services.

Cleaning Services We Offer In New
*services offered vary by location
---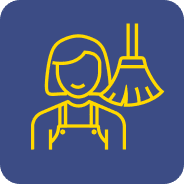 One Time Cleaning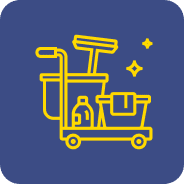 Spring or Fall Cleaning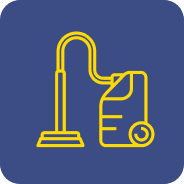 Same Day Cleaning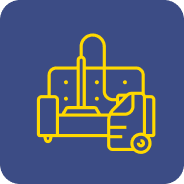 Move-Out Cleaning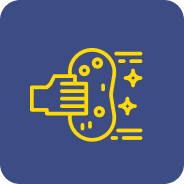 Recurring Cleaning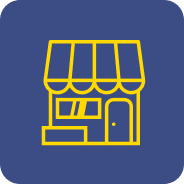 Small Business Cleaning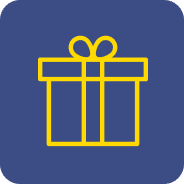 Holiday Cleaning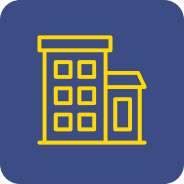 Apartment Cleaning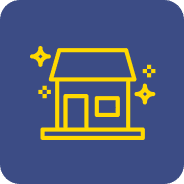 Move-In Cleaning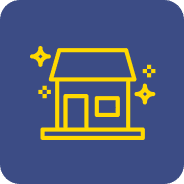 Window Cleaning Services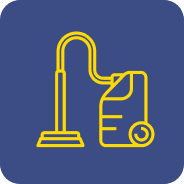 Carpet Cleaning Services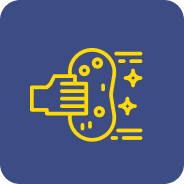 Special Cleaning Services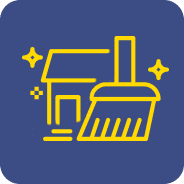 Housekeeping Services
---
The Maids® of New Referred for a Reason®
There are plenty of cleaning services in New York, and some of them do a fine job. But do those cleaning services have a proven process for getting your home clean and making it a healthier place to live? We do! Our 22-Step Cleaning Process ensures your home will be healthy and clean because it's an action plan we use with every service we offer. The Maids also brings a whole team of cleaning experts for the most efficient cleaning in your home.
When you need a maid service in New York, why should you choose the teams from The Maids? We know clean, and we know healthy because we have decades of experience in thousands of homes. We use commercial-grade vacuums with HEPA filtration to capture up to 99% of all dust and allergens, and we even disinfect commonly touched areas to prevent the spread of germs. We also rely on the experience and cleaning power of Mr. Clean®.
House cleaning in New York is a whole new ballgame with the extra muscle of our exclusive partner, Mr. Clean. Once you experience the superior cleaning of The Maids and Mr. Clean in your home, you'll understand why 96% of our customers in New York and beyond refer us to family & friends. Why trust your home to just any residential cleaners when you can get the healthy cleaning power of two of the most recognized names in the industry? Give us a call today!
Apartment Cleaning: Many of us choose the apartment lifestyle for conveniences like onsite maintenance and landscaping. But what if you could also enjoy the convenience of maid service? Apartment cleaning services in New York are affordable and flexible when you choose The Maids.
Recurring Cleaning: Imagine waking up Saturday morning with your home already clean. Enjoy a clean home every week with our cleaning services in New York, or choose from other popular cleaning schedules.
One-Time Cleaning: When your cleaning routine is more of a once-in-a-while thing, your home can get pretty dirty. No matter why things have fallen behind, we get it, and we'll be glad to dust and scrub away dirt and germs to give you a fresh start.
Same-Day Cleaning: Do you know who to call when you need your home sparkling clean right away? That's right—The Maids. We know cleaning emergencies are real, so we're ready to roll up our sleeves at a moment's notice.
Seasonal Cleaning: How long does it take to tackle spring cleaning or fall cleanup around your home? If the thought of spending another weekend working on the house leaves you less than inspired, we have a better idea. Let The Maids help you reclaim some free time with our New York cleaning services.
Move-In Cleaning: Do you know if your new home will be cleaned properly when you get there? If not, The Maids can ensure it is with our move-in cleaning service. And if you want to skip the cleanup in your old place, we've got cleaning services in New York for that too.
Even the most fastidious house cleaner can benefit from cleaning services in New York. Whether you want weekly help or only once in a while, we can give you some much-deserved free time to enjoy without the guilt. We'll clean your home just like you like it, and you won't have to lift a finger.
The cost of maid service in New York depends on the size of the home, its condition, and which services you want. No matter your cleaning needs, we'll help you find the best fit at a price you can afford. See how much having a clean home week after week costs when you get a free estimate today.
The Maids is on a mission to make healthy house cleaning in New York the next generation of residential cleaning. Give us a try—all you have to lose is dirt, grime, and germs because we offer a 100 percent satisfaction guarantee.