House Cleaning Services in Wisconsin
If you're not going to a concert this weekend or spending the day shopping and eating at your favorite restaurant, it sounds like you could use some free time. That's why The Maids® wants you to know about our cleaning services in Wisconsin. From seasonal cleaning in the Fall or Spring to our most popular weekly and monthly cleaning services, we have the answer for your housekeeping needs and busy schedule. It's a shame to waste your weekends cleaning bathrooms and dusting. We love cleaning, and you love getting out of the house, so why not give us a call today at 1-800-843-6243 and get a quote?
With two coastlines, plenty of outdoor recreation and the iconic Packers, there are plenty of exciting destinations for fun with family and friends in Wisconsin. We're sure you have your favorites around your own community, so imagine taking the day off and coming back to a fresh, clean home because you called The Maids. Thanks to our highly recommended cleaning services in Wisconsin, you can find the time you've been missing. After just one visit from The Maids, you'll wonder why you waited to find cleaning services for your home.

Cleaning Services We Offer In Wisconsin
*services offered vary by location
---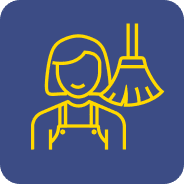 One Time Cleaning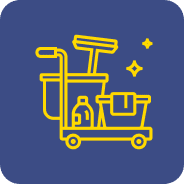 Spring or Fall Cleaning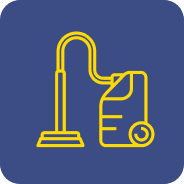 Same Day Cleaning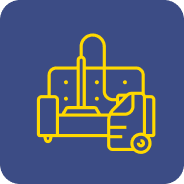 Move-Out Cleaning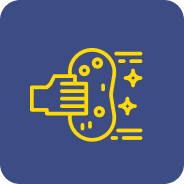 Recurring Cleaning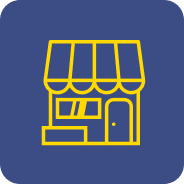 Small Business Cleaning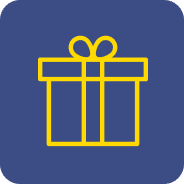 Holiday Cleaning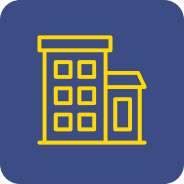 Apartment Cleaning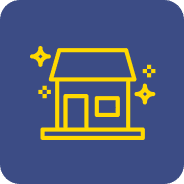 Move-In Cleaning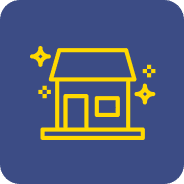 Window Cleaning Services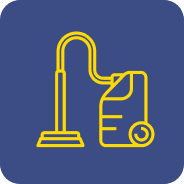 Carpet Cleaning Services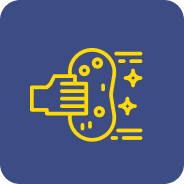 Special Cleaning Services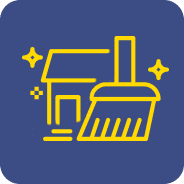 Housekeeping Services
---
The Maids® of Wisconsin Referred for a Reason®
Just because we say we're the best thing to happen to residential cleaning services in Wisconsin in a long time doesn't mean you're going to just take our word for it! What if we told you that 96 percent of our customers are so pleased with The Maids that they happily refer us to their friends and neighbors? They can't say enough about our 22-Step Cleaning process and how it helps get their house clean and healthy, from top to bottom.
Need more proof we're the best choice for your home? We disinfect commonly touched areas like light switches, cabinet pulls and more to prevent the spread of germs. And we use commercial-grade vacuums with HEPA filtration to remove up to 99% of pollen, dust and other allergens so you and your family can breathe easy. We do all this because our house cleaning services in Wisconsin are specialized in cleaning for health.
We also have a secret weapon in our battle against grime—Mr. Clean®. The Maids is the only Wisconsin cleaning service approved by this cleaning legend, and our exclusive partnership is making us more popular than ever. Mr. Clean supplies the muscle, and we supply our healthy approach to cleaning, so you get two of the most respected names in the business for your house cleaning in Wisconsin. So, if you're ready for a fresh, clean home and more time to enjoy life, stop waiting and let us show you what healthy cleaning is all about. Give us a call today!
Apartment Cleaning: If you think weekly apartment maid service in Wisconsin is a luxury you can't afford, think again. We can keep your home clean week after week with budget-friendly options to fit your unique cleaning needs.
Same Day Cleaning: When you need on-demand house cleaning services in Wisconsin, you need same-day services from The Maids. Many of our nearly 200 locations have teams ready to respond to emergency cleaning situations, so the next time you're in a pinch, give us a call.
Move-In Cleaning: The Maids can have your new home move-in clean before you arrive so you can unpack right away. And if you want to skip the scrubbing and mopping at your old home, our move-out cleaning service can handle the cleanup so you can get a move on.
Specialty Cleaning: What are specialty cleaning services in Wisconsin? Windows, carpets, hardwood floors, and other big cleaning projects can be a lot to tackle. But when you team up with The Maids, even the most unique cleaning job is no big deal.
Recurring Cleaning: Many of our customers choose regular cleaning plans to find more time for things they enjoy. Monthly, bi-weekly, or weekly cleaning services in Wisconsin provide a custom fit for busy schedules.
Seasonal Cleaning: You're not really going to waste another weekend spring cleaning, are you? Instead of taking on a seasonal cleaning marathon this year, let our Wisconsin cleaning services tackle the project!
One-Time Cleaning: A one-time cleaning won't keep your home clean forever, but a deep cleaning can give you a much-needed break. If your housekeeping routine has fallen behind, our Wisconsin cleaning services can help you catch up so you can catch your breath.
Most of us invest in professional services because they save us time and effort, and investing in our cleaning services in Wisconsin is no different. Professional house cleaners get your home sparkling clean, and you don't even have to break a sweat!
The average rate for maid service in Wisconsin depends on the service, residence size, and other elements. Whatever your cleaning needs, you can find affordable options when you partner with The Maids. Get your customized quote for next-generation house cleaning in Wisconsin today.
Because we clean for health, The Maids removes more dust, dirt, and germs than your regular cleaning service. We deliver a cleaner and healthier environment every visit, and you can try our house cleaning in Wisconsin risk-free. Choose The Maids and find out what a healthy clean can mean for your home.