House Cleaning Services in Hawaii
When you're meeting friends at the beach or your favorite music venue, the last thing you want to be thinking about is all that house cleaning piling up. We bet you have better things to do with your time than housekeeping. Wouldn't it be nice to get out of the house for a change? We want you to have the time to enjoy the beautiful scenery and near-perfect weather of Hawaii on a regular basis. Thanks to our Hawaii cleaning services, you can finally get your weekends back. Call 1-916-790-5315 today for your home cleaning quote and see for yourself why 96 percent of customers recommend The Maids® to family and friends.
Weekends hiking in the Hawaiian mountains, date nights at your favorite restaurant and all your other favorites don't have to wait. You can enjoy more family time, spend more time with your hobbies or just kick back and relax. Whether it's time for a carpet cleaning or you need holiday housekeeping help, you can trust The Maids for the best maid service in Hawaii. The Maids has been delivering one of the most recommended cleaning services since 1979. You, too, can count on us to get your home sparkling clean.

Cleaning Services We Offer In Hawaii
*services offered vary by location
---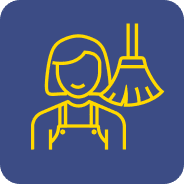 One Time Cleaning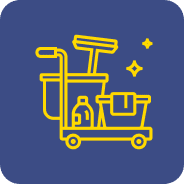 Spring or Fall Cleaning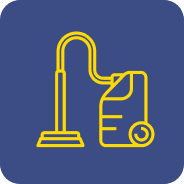 Same Day Cleaning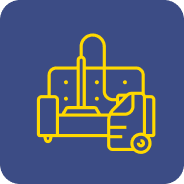 Move-Out Cleaning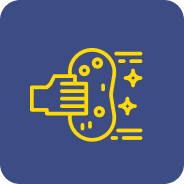 Recurring Cleaning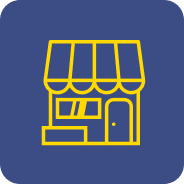 Small Business Cleaning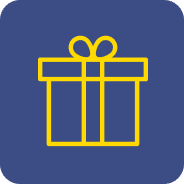 Holiday Cleaning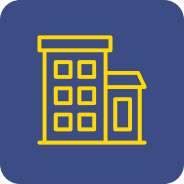 Apartment Cleaning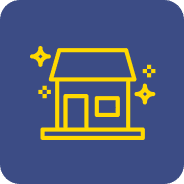 Move-In Cleaning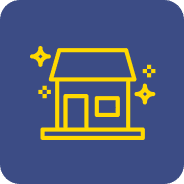 Window Cleaning Services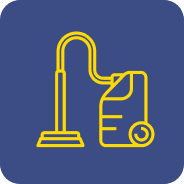 Carpet Cleaning Services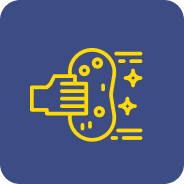 Special Cleaning Services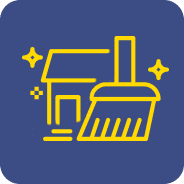 Housekeeping Services
---
The Maids® of Hawaii Referred for a Reason®
Apartment Cleaning: Weekly apartment maid service in Hawaii is probably more affordable than you thought. We'll create a customized cleaning plan that fits your cleaning needs and budget.
Move-Out Cleaning: When you'd rather get a move on instead of cleaning, let The Maids clean up your old home. And with our move-in cleaning services in Hawaii, we can get your new place move-in ready for a fresh start.
One-Time Cleaning: When you want a clean home but don't have time, a one-time professional house cleaning can get your housekeeping routine back on track. With only one visit, our Hawaii cleaning services deliver a clean and healthy home—and you don't have to lift a finger.
Recurring Cleaning: Weekly, bi-weekly, and monthly regular house cleaning in Hawaii are our most popular residential cleaning services. If you want a clean home more often and more free time, you want The Maids.
Same-Day Cleaning: You never know when you'll run into a cleaning emergency, but you can count on happening at the worst moment! When you face a cleaning catastrophe and need help ASAP, our experienced response team is ready to roll with on-demand Hawaii cleaning services.
Seasonal Cleaning: Instead of wasting weekends this spring or fall, why not let us take care of the seasonal cleaning? Top to bottom, inside and out, The Maids can tackle spring cleaning, fall cleanup, and any other seasonal project, so you don't have to.
Small Business Cleaning: Who better to clean your small business than another small business? With over 200 local small businesses across North America, The Maids is uniquely qualified to clean your small business. Invest in our commercial cleaning services in Hawaii and enjoy a healthier and cleaner work environment every week.
When housekeeping is so affordable, there's really no reason not to hire professional house cleaners. Professional cleaning services in Hawaii give you a clean home whenever you want without the effort. As a result, you get the beautifully clean home you want and more free time to do things you love.
We make residential cleaning services affordable and convenient with customized cleaning plans. The cost of house cleaning in Hawaii for your home depends on its size and condition and the cleaning services you need. Get your personalized budget-friendly quote for house cleaning services in Hawaii today.
Because healthy cleaning is more important than ever, choose the only house cleaning services in Hawaii to clean for health specifically. For decades, The Maids has put our customers and their families first by removing more dirt, dust, and germs with the safest products available. When you want a clean home and a healthy environment, you can get both every time we clean your home.