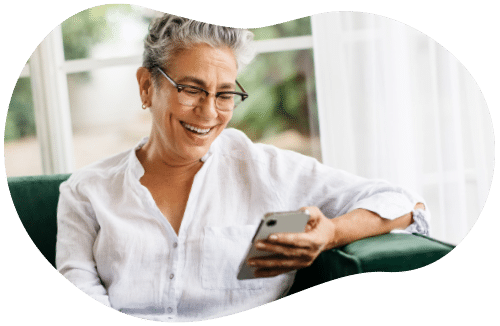 Find Your Local Office
We'll match you with one of our trusted cleaning teams near you. We have nearly 200 locations in the U.S. and across Canada!
1
Pick Your Plan
Choose from our cleaning plan options and get the maid service that best fits your needs. Having a clean home means less stress and more moments of joy!
2
Enjoy Your Clean!
Sit back, relax, and let our team do the work. With The Maids proprietary 22-Step Cleaning Process, you can trust you'll get the cleanest home possible, every time.
3
With The Maids, Your Home Can Feel Brand New Again
Don't settle for just ANY maids, fill out a quick form online or call us to let our team of experts from THE Maids know what kind of house cleaning help you need. Your home is your safe place, and you may have some questions about how the home cleaning process works. Read more to learn all about how The Maids can make your home clean—stress-free!
Let's Schedule Your Clean
We need a few pieces of information to provide an estimate or schedule your clean. First, we'll start with your full address so we know where we'll be sending one of our expert home cleaning teams. Next, we'll ask for your email address and phone number, so we can get in touch with you. Don't worry; we won't share your information with anyone else.
If you choose to call us for more information, the expert you're speaking with will ask you to explain exactly what you need from your home cleaning service. This chat will only take a few minutes and knowing these details will help us craft the perfect cleaning plan for your home. If you choose to fill out a form on our website, you'll provide similar insights like:
Square footage of your house
Number of rooms
Rooms that need our cleaning service (whether it's the entire house or only the most used areas)
Overall condition of your home (how much dust is on surfaces, and is there soap scum, mold, or mildew in your bathrooms)
Lastly, The Maids will tell you what you can expect from your upcoming house cleaning including:
The cleaning rate and price range for your home
What to expect when the home cleaning team from The Maids arrives
The cost of ongoing cleaning service to help your home shine all the time—whether you want a recurring house cleaning service weekly, every other week, or monthly (choose the schedule that is right for you)
Your appointment for your first home cleaning, secured with a credit card
And, that's how it works. Easy, fast, efficient, and in your budget. If you still have questions about how it works, we have additional details listed on our FAQ page.
Our Satisfaction Guarantee
When our cleaning team arrives at your home, you'll be amazed at how quickly and efficiently the team works to bring your space up to our exacting standards. We provide a 24-hour, 100-percent satisfaction guarantee on all our home cleaning services. We'll regularly request feedback and reviews after your cleaning to help us find better ways to meet the needs of each home and WOW customers. If you're not pleased with any area we've worked on, call us within 24 hours—and we'll come back to make it right for no additional charge!